Rev. Dr. Georgia E. Wells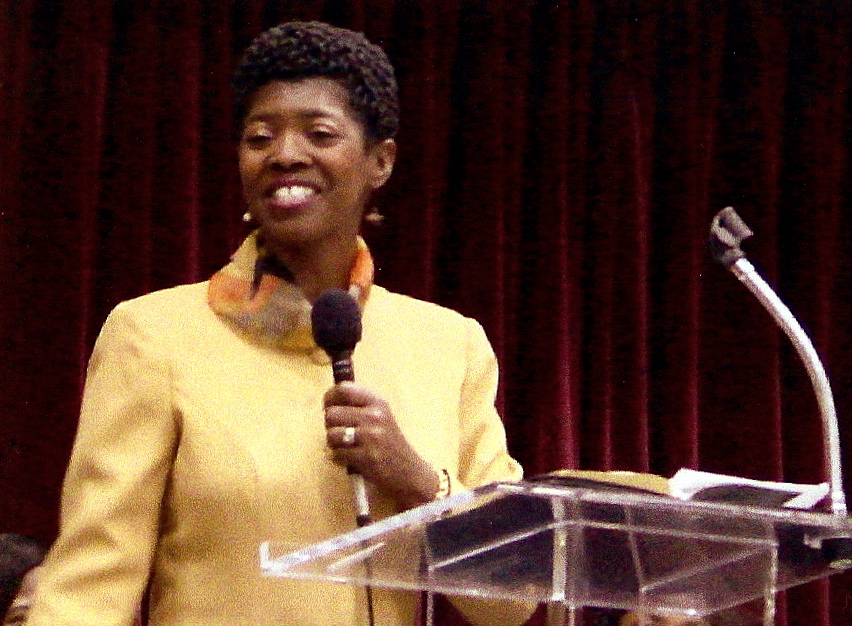 Rev. Dr. Georgia Wells is a Preacher of The Gospel, Bible teacher, and founder and President of the Outreach Ministry of New Home Baptist Church. The Outreach Ministry is an evangelism and discipleship ministry. It consists of street, prison, and shelter ministry as well as working with the youth in evangelism and discipleship. It also consists of a Healing and Deliverance ministry that goes to the heart of issues in many lives whether gambling, drugs, alcohol, sexual or other addictions as well as esteem issues and rejection. New Home Baptist Church www.newhomebc.org. Rev. Wells stepped down from the presidency on June 30, 2017 and now serves as Spiritual Advisor.

She is a graduate of Greater Mt. Calvary Bible Institute in Washington, DC. She is a graduate of Breakthrough Bible College and Theological Seminary. She also received an honorary Doctorate in Humane Letters Honoris Causa in January 2010 from Breakthrough Bible College and Theological Seminary, www.breakthroughbiblecollege.org. Dr. Wells has taught many books of the bible, taught seminars and spoken in conferences.

She wrote teaching lessons for the 70 churches in Africa which were under the leadership of New Home Baptist church, teaches and ministers in prison, shelter, and wherever God open doors.

She is the author of the bestseller "RoadWay to Success (Let Go and Let God) published in 2002" and "God, I Want More of You, Show Me Your Glory", publication date January 2009.

Dr. Wells is not a person to be stagnant. She remains open to the leading of the Holy Spirit that she may be all that God wants her to be. She also wants to do all that God ordained that she do.

Under Resurrection Life Ministry, Dr. Wells is preaching and teaching whereever God leads. She also has a radio broadcast on the internet (World Cast) called "Show Me Your Glory" Radio Broadcast which aires Sunday evenings from 6:00 pm - 6:30 pm est. The station is www.WPGR.tv. If you tune in "press listen live and play" or you can call 213-992-4394. This ministry is a worldwide ministry. If you are interested in hearing some of the messages from the broadcast you can friend World Power Gospel Radio on Facebook. You can also press the audio/video on the left bottom of the menu for some of the broadcasts but they are limited.
Dr. Wells believes in helping people. In her enterprenuership she endeavor to work to meet the needs of the people. She is constantly looking for people who are entreprenuer minded. With the economy the way it is, more than a job is needed but something to fall back on when the company doesn't want you any more. Check us out

call 202-391-6069

.

To God Be the Glory for what He is doing!